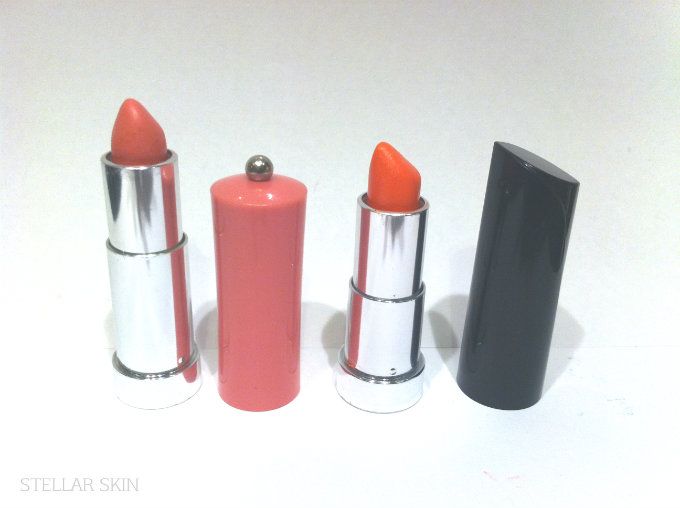 After having a look through some old makeup bags that I forgot I had, I was so happy to find a bunch of great lipsticks that still give great colour and are in great condition.*
1. Bourjois 'Docteur Glamour' in
17 Rose Requinique
- When applied, this gives a very nice nude pale pink shade which would compliment a more dramatic eye effect look. All Bourjois products are great value for money and great quality. This lipstick comes in a nice packaging and lasts for a long time without loosing its effect. A lovely creamy texture with a colour you can layer up on.
2. Yves Rocher 'Rouge Creme Hydrant' Moisturising Cream Lipstick in
41 Orange Hibiscus
- I'm becoming more and more impressed with this brand of cosmetics as I try more of their products. This lipstick firstly smells DIVINE, which is a nice little detail for any makeup and also has a very rich look to it. The colour is a more peachy/pink shade which will compliment most skin tones and has a touch of shimmer in it, making it more pretty. I feel this lipstick would make a great daytime makeup look and would work well with a more natural eyeshadow colouring.
*Apologies for the pictures as they don't give the best representation of the shades. Hopefully my descriptions will help.