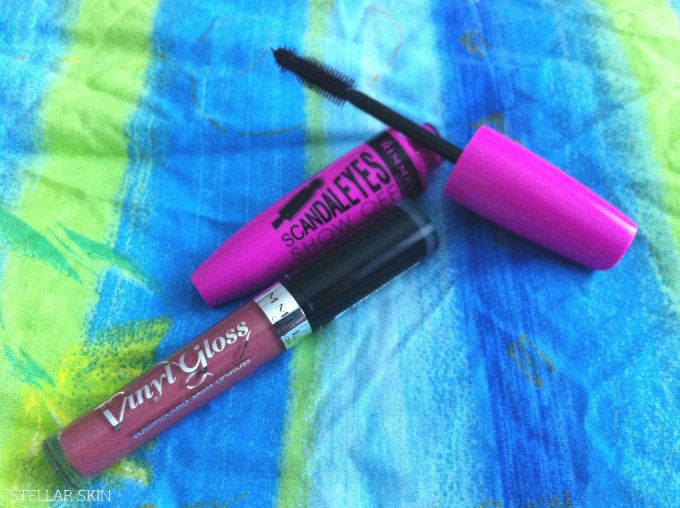 I really like that there is always an offer on at drugstore cosmetic counters and I recently got a 3 for 2 on Rimmel. The main item I was after is their new fantastic Apocolips (which I will cover in a separate post) but I also wanted to try some other items.
Rimmel Vinyl Gloss in Snog - I hate the word "snog"! Why can't it just be called "kisses" instead! Anyway, I remember when I was a teenage and first had a Vinyl lipgloss, it was in a clear shade and I remember it used to be quite gloopy and sticky. However, since they've been rereleasing these items over the years, I think this one if by far the most improved. This is a fabulous gloss! The shade is a mid-toned dusky-pink nude with some berry undertones and it just looks great applied on its own, with only a lipliner or even over a lipstick. The formulation of this is perfect, it's not at all sticky but also not too greasy (like Vaseline), this is in a league with my Laura Mercier Lip Glacè that is in the shade Violet. This will suit pretty much everyone who tries it - even my mother has been stealing if from my purse - and as it is so cheap, you are defiantly missing out if you don't grab one of these darlings! The packaging of these has also improved since my teen years and finally the scent; which is a very delicate vanilla and not at all overpowering! Great product.
Rimmel Scandaleyes Show Off Mascara in 001 Black - I swear it feels like I'm buying a new mascara ever week at the minute! I don't think I've tried that many Rimmel mascaras before, so I opted for this. I couldn't find this in a waterproof version but I thought it would be good enough. Firstly, I do love the bright purple packaging, it may not be to everyones taste but I think it's quite fun and girly. Now the brush head on this is like nothing I've ever owned and that was my main reason for buying it. This has a thick brush with large separated bristles and also a spiked round piece on the end. It reminds me of those old medieval torture devices if I'm honest! When you pull the brush out of the tube, there is a fair amount of mascara liquid on the brush, which lets you go in easy when applying. When I first tried it, I did poke myself in the eye (clever girl) but it does take a bit if practice to perfect. However, injuries aside, when I have this on it leaves my lashes looking very fluttery and feminine. I really like the effect after just one coat - it is p-e-r-f-e-c-t for a daytime look but you can really go in and make your lashes very OTT dramatic if you apply a few more coats. I did have minimal smudging with this but that is really the only fault I can give it. It's a good product all round!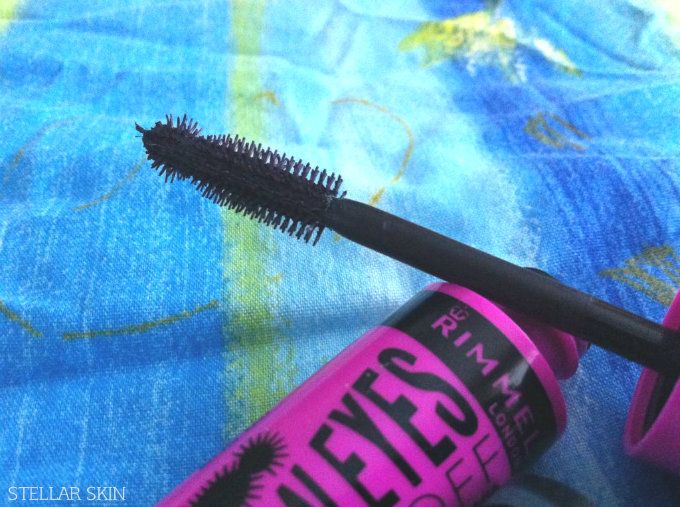 (*Please ignore the fact that my sheets are not ironed in my pictures! It was one of
those
days! Haha)