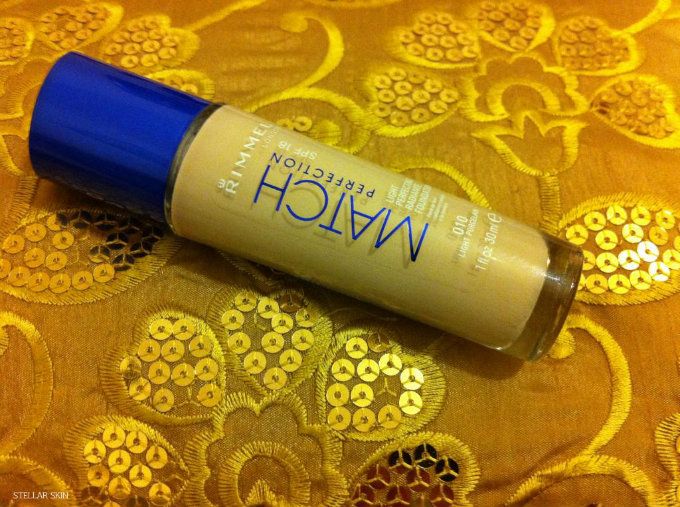 As much as I love
Rimmel
products, I had never rated their foundations - mainly because they were far too dark for my porcelain skin. However, going on the recommendation of my fellow beauty blogger Jenny via her
'jeneral rambling' blog here
- in which she informed me that the brand have released a really pale shade of their new foundation - I decided to give it a go. And I'm happy I did! I only payed £4 for this as it was on offer (usually it is around £6.99) and I'm so pleased at how much of a bargain this cosmetic is.
The foundation comes in a 30ml glass bottle with the added bonus of a pump dispenser (listen up Nars, if Rimmel can do it then so can you!). I got the lightest shade which is 010 Light Porcelain and it is a great colour match for me. I apply this with my Real Techniques Stippling Brush and needed about 2 pumps of product to get the best finish, which is around medium coverage. The finish is a satin effect which is a nice change for me and it leaves a subtle glow on the skin, which also worked very well with a bit of highlighter added on top. I feel as though this lasted pretty well throughout the day with only minor touch-ups needed. It also has an Spf18, which pleases me.
The only problems I have with this is that there isn't a suitable concealer to buy with this foundation and the only Match Perfection Concealer shades are still way too dark. The other negative thing about this is that it does settle in more dry areas around my face - namely around the nose area - but I'm sure that's just to do with the winter weather and my skin should recover soon enough.
Overall, this is a great foundation to have in your collection. It's cheap yet works as well as some of the more luxury branded ones. Great recommendation.