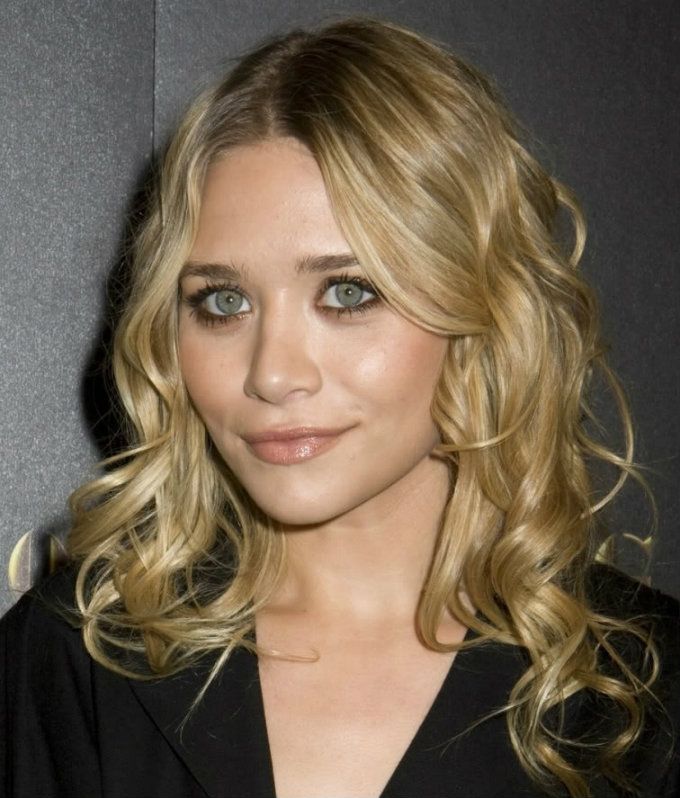 Ashley Olsen is one of the prettiest girls ever! I grew up watching all of the Olsen twins show's, a la 'Two of A Kind' and 'So Little Time' and have been a fan of the twins ever since. They have come a long way in becoming style icons in their own right and each have very different styles. Mary-Kate has a much more daring, gothic look whilst Ashley has a very tailored, polished image. Makeup wise they both never fail to impress and this particular look that Ashley has is stunning.
Let's just start this off by looking at her hair. I am trying to get this exact colour for mine but it never looks this amazing. The length, the cut, the curls, all perfect. Now onto the makeup; This is a very bronze, summer glow style makeup started off by using a medium coverage foundation and concealer under the eyes, around the bottom of the nose and a bit on the chin.
The brows have been brushed into the correct shape with a small bit of dark eyeshadow running threw them. A lovely golden, bronze coloured eyeliner is used around both the upper and lower lash line and then has been smudged out a bit, also a dark brown liner along the waterline and tight line. Eyelashes curled with about two coats of mascara will finish off the eyes. The colours work wonderfully with her eye colour.
She has used quite a lot of bronzer in this look, doing the figure of '3' motion by starting at the temple, coming down around under the cheekbone, then around and under the jawline. A peach powder blush has been used with a bit of highlighter to finish off the base. She has gone for a nude lip by using a nude lipliner and nude/pink lipstick, then topped it off with a sheer nude lipgloss. This makeup will suit most people - especially for blonde hair girls who don't want to add colour by using fake tan.
(Image via
thereelist
)