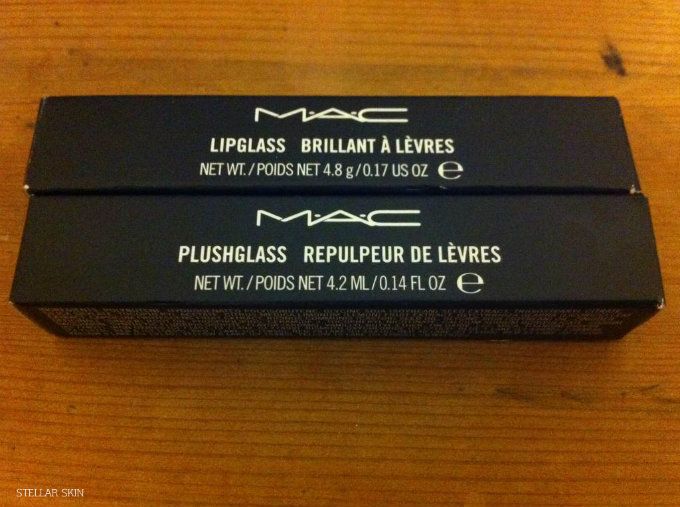 These are my two all time favourite MAC Lipglosses. Now, I do get quite confused with the different versions of the glosses, such as some being Dazzleglass and others being Creamsheen etc...but I do know that with that amount of variation on offer then you will always find one perfect for whatever occasion necessary. A lot of people go for the more pink shades of these glosses but I really like the nudes, I find they work the best for my everyday makeup, or to even compliment an evening dramatic eye look.
1. MAC Lipglass in Nymphette - My good old friend. I remember first purchasing this when I was about 16 and got it duty-free from an airport - I was beyond excited! It was the most I'd ever spent on a lipgloss and it made me feel very grown up. This is a nude shade with pale pink undertones and also has some gold shimmer running throughout. I have yet to find a person this doesn't look good on. It is so beautiful and the shimmer adds a touch of elegance to my makeup. It has quite a sheer consistency so I use about 2 coats of this for full impact.
2. MAC Plushglass in Ample Pink - This is another nude shade with pink undertones but without any shimmer or highlighter. It is much more pigmented than the Lipglass version but is very naturally glossy. This looks good with on its own or on top of a lipstick. Again, this will suit most peoples' skin tones/colourings. Also, like all MAC lip products, these smell heavenly!